Introducing GGC
Growing Global Churches is a ministry helping grow the local church's involvement in global mission.
GGC is associated with Missions Interlink NSW which with its national counterpart is the Australian network for global mission. Growing Global Churches works across denominations and promotes mission agencies that are members of Missions Interlink.
It was my great delight and privilege to be the senior pastor of Nowra Baptist Church for 28 years until I concluded in March, 2015. During that time our church had significant involvement in global missions, with numerous missionaries being sent out as well as gospel-partnerships with church-based ministries in India and Myanmar. In recent years I have enjoyed conducting 'local church, global mission' seminars at Sydney Missionary and Bible College, Reachout and Moore College. When I concluded at Nowra Baptist a number of people encouraged me to put time and energy into promoting God's global mission among other churches. That has now become GGC.
I am married to Jill and have 4 adult children, Nick, Bethany, Naomi and Alex. Jill and I live in beautiful Bomaderry on the south coast of NSW.
I would very much appreciate your prayers as GGC develops. Please consider signing up to the newsletters.
Richard Utber
GGC Purpose
To help the local church grow its involvement in God's global mission.
We do this by helping churches develop a global missions culture from which global missions involvement will flow naturally.
GGC Team
A group of wise and creative people keen to see GGC develop meets to advise Richard.
Bruce Dipple has had wide experience as a pastor in NSW, Bible college principal in Niger, SIM Director for Australia/East Asia and as Director of the School of Cross Cultural Mission at Sydney Missionary and Bible College. He currently continues to speak, lecture, supervise and serve on the leadership team of his local church.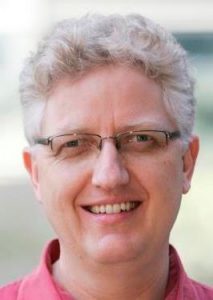 Mark Fairhurst is currently the Partnership Support Coordinator at CMS NSW & ACT, directing the support raising for over 120 missionaries. He has worked with CMS for 10 years. Previously he was senior minister of a church in a multi-cultural area of Sydney, where he oversaw the planting of a new Chinese congregation.
Tim Roediger has worked in numerous roles as an engineer and is currently a maintenance planner at Airbus. An artist and games designer he has also been a youth pastor and now serves on the leadership team of his local church.

John Menzies has worked with SIM in Australia and South America, pastored an English-speaking Chinese Church in Sydney and currently works with Generate.